Boston Medical Supply

AM-PM Home Medical Supplies with an office in Brighton MA provides all types of motorized and manual wheelchairs, home medical equipment & supplies, hospital beds (semi-electrical), Low air loss mattresses, BiPAP & CPAP machines & oxygen
Brighton, MA AM-PM Medical Supply facility has an office located in Brighton. The medical supply facility provides an array of supplies to individuals, which include manual wheelchairs, motorized wheelchairs, low air mattresses, oxygen and other home medical products. Feel free to contact us, pertaining to medical supplies to simplify your life.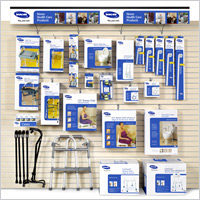 Boston Medical Supply facility has an office in Brighton, MA we offer wide arrays of specialty medical supplies and other home medical equipment that you require for your care. Our main concern is your quality of life and good health. We consider ourselves to be an optimum medical supply facility located close to Watertown, Boston, Newton, Somerville, Allston, West Roxbury, Roxbury, Marblehead, Lynn, Swampscott, Saugus and many other prime locations. Our medical supplies will help suit your immediate needs to help you have the ability to still have your independence while in your home.
Medical Supply Insurances Massachusetts
Brighton Massachusetts medical supplies list is vast, and we strive to ensure that we keep our inventory updates, so you do not have to worry about anything that you require not being in stock with our facility. We accept Mass health, Medicare (not for all items), Neighborhood health plan & Blue Cross Blue Shield to help you obtain the equipment that you need so you can obtain all of the equipment that you desire at a reasonable price.
.
Medical compression stockings are one of these daily used supplies that can change the tone of a day for those in need. It is generally observed that people suffering from edema, phlebitis and thrombosis are the ones who demand these compression support stockings the most, of course your physician will know best. Am-Pm Medical carries all of the major brands, some of them are prescription quality while other are simply OTC (over the counter) grade.
.
One of the lesser-known side effects of diabetes is decreased feeling in the feet due to poor blood circulation. This can lead to numbness and other health risks. To take preventative measures means a change of footwear to a pair of diabetic shoes purposely designed to help this exact issue. Located minutes from Boston in historic Brighton, MA, AM-PM Medical Supply is here to help you find the perfect fit for your feet...
.
As they say... A rested body is healthy body. And we all know it's impossible to get a good night's sleep on an uncomfortable bed. And if we happen to be challenged by some illness that makes movement into and out of bed difficult that can make the simple things much more complex.
So if you are in a position where traditional beds are creating an issue contact us here at AM-PM Medical Supply in Brighton MA and ask us about our full line of hospital beds and supplies. Following are the range of hospital beds and supplies that we have to offer…
Your hospital bed mattress is the last thing you want to compromise on because sound rest ensures best health.
Hospital mattresses are one such medical supply, the need for which can arise during the course of any medical emergency be it a minor or a major one. The easy and proper availability of this particular sort of mattress has usually been a point of concern those in, and this includes hospitals in our area Brighton MA.



We will give you back the mobility and independence with usage of Boston Medical support products. The wheelchairs that we offer can be grouped into two different types. We have a manual-standard light weight wheel chair as well as heavy duty power wheel-chairs.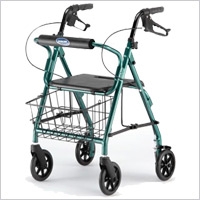 Many varieties of walkers: 2, 4 wheel walkers, mobility scooters are on our list to help people from Boston area to stay home. To make the transfer of your items easy we utilize Hoyer lifts for your supplies. Aside from specializing in different wheelchairs and things of that nature, we also supply individuals with ankle supports, knee braces, back support equipment too. We also carry neubolazer kits and glucometers for your convenience. Our main objective is to be able to give you a pain free lifestyle.
.
Are you in pain, and you have simply had enough with your ailments? Well, we have a prime solution for you, we offer alternative to traditional pain killers to relive pain-tens units, ankle support, back braces, elbow support, knee braces and other realms of support mechanisms to help you fight your persistent pain ailments. Back braces are perhaps one of our most asked about products, these braces are generally used to help eliminate and prevent constant back problems.
For sleep apnea we carry CPAP machines. We deliver most of Medical Supplies items directly to your home in Boston area, so there is no need for you to have to worry about leaving your home for the items that you require. We carry home care products, Home medical equipment and accessories and home medical supplies, from the world's leading manufacturer and distributors-Invacare, Drive, complete medical and others available on the market today. Boston Medical Supply trained staff will help equip you with all of your home medical needs. We strive to provide you with a stress free way to obtain all of your home medical equipment that you desire.
For patients requiring oxygen therapy, Boston Medical Supply has a range of high-quality oxygen equipment for use at home, on-the-go, or during travel. The company offers a line-up of the latest oxygen concentrators, enabling oxygen users to lead normal, active lives. Whether you plan to buy a new unit or a used portable oxygen tanks, or even rent one, the company ensures each unit delivered to you is of the highest reliability and quality.
.
We understand how irritating and how frustrating sleep apnea can be. And that is precisely why we at Boston Medical Supply care about providing you with the best of BiPAP machines and accessories. Providing the best quality customer services in such technology, we take pride in putting the patients' health before our profit.
If you have any questions or concerns pertaining to the medical equipment that we offer, please feel free to contact us.
2 Wheels Walker
3 Wheel Scooters
4 Wheel Scooters
4 Wheels Walker with Seat and braces
Abdominal Binder
Accessories & Parts
Air cast brace
Air Mattresses
Air Pressure Mattresses
Ankle Braces
Ankle contracture splint
Ankle foot orthosis
Back Braces
Back cushion for Wheelchair
Bariatric Equipment
Bariatric Wheelchairs
Bath Benches
Bath Rails
Bathroom Safety
Batteries
Bed Board
Bed Rails
Bed side Commode
BiPAP
BiPAP Breathing
BiPAP Machine
BiPAP Mask
BiPAP Respiratory
BiPAP Supplies
BiPAP Treatment
Blood Pressure Equipment
BP Kit
Breast Prosthesis
Breast Prosthesis Lightweight
Brest Prosthetic
Canes & Crutches
Cervical collar
Commodes
Compression Stockings
Concentrators
CPAP
CPAP BiPAP
CPAP Humidifier
CPAP Pressure
CPAP Sleep
CPAP Snoring
CPAP Systems
Diabetic Shoes & Supplies
Elastic Stockings
Elbow Support
Electric moist Heating Pad
Electric Scooters
Electric Wheelchairs
Electrical Hospital Beds
Electrodes for Tens Unit
Erec Aid
Full electric Hospital Beds
Full face Masks
Gaseous Cylinders
Gel cushion
Gel Mattresses
Glucometers
Grab Bars
High Strength Lightweight Wheelchair
Home Care Beds
Hydraulic Lifts
Infrared Heat Lamp
Insert for Diabetic Shoes
Knee Braces
Knee Braces W.Pad and Joint
Leg Braces
Lightweight Portable Systems
Lightweight Wheelchairs
Liquid Portable Systems
Liquid Systems
Low Air Loss Mattresses
LSO
Lumbar Pad
Manual Wheelchairs
Masks
Mastectomy Forms
Mastectomy Supplies
Mattresses
Measuring
Mobility
Mobility Scooters
Motorized Scooters
Motorized Wheelchairs
Nasal Masks
Nebulizer
Nebulizer kit
Nursing Bras
Orthopedic Braces
Orthotic Braces
Other
Over bed Table
Oxygen
Oxygen Cylinders
Oxygen Therapy Equipment
Pads
Paraffin Bass
Patient Lifts
Pediatric Wheelchairs
Plastic Braces
Power Scooters
Power Sources
Power Wheelchairs
Prosthetic
Prosthetic Equipment
Pulse Oximeters
Rails for toilet seat
Recliners
Reclining back Wheelchair
Regulators
Rehabilitation Equipment
Remstar CPAP
Rental
Repair Motorized Wheelchair
Respiratory Supplies
Respiratory Therapy Equipment
Respironics CPAP
Rollaway Beds
Safety & more
Seat cushion for Wheelchair
Seat Lift Mechanism
Seating Systems
Semi electric Hospital Beds
Shower Chairs
Sleep Apnea Equipment
Sleep Therapy Equipment
Slings
Sports Braces
Sports Injury Supplies
Stethoscopes
Straps
Support Braces
Surgical Stockings
Tens Unit
Toilet Seat
Transfer Bench
Trapeze Bar
Tubings
Walkers
Walking Aids
Wheelchair Oxygen cylinder carry Bag
Wheelchair Rental
Wheelchairs
Wrist Support


We repair wheelchairs, semi electric hospital beds, s cooters